DIGGING DEEP into THE REVELATION of JESUS CHRIST Study Guide EXAM BOOKLET / Questions – Answers – References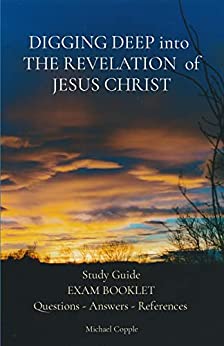 Test your knowledge from your studies in the Revelation Study Guide in a fun way.
The purpose of this fun exam booklet to the Study Guide is to promote the reader's confidence in their understanding and knowledge of God's Word and how the events in the Book of Revelation are woven throughout the Bible.
Order Now!